Investing in a Family Home Trust has never been easier.
Unlike most trusts the set-up cost of an online trust is extremely reasonable, offering considerable saving over traditional law practices.
​
We offer easy payment options using your credit card OR monthly instalments.
Annual Trust Compliance is required to keep your Trust current within New Zealand law.
We can look after your annual compliance for you. And can do this for a low-cost monthly payment of $15 or $20 depending on your program.
Alan can discuss these options with you and personally help guide you through the process.
And when you sign up with Alan, you also qualify for a free EASY WILL and $50 discount.
You Qualify for $50 Discount.
Enter this code 00225TEAM7800 to save $50 on your application.
If you are unsure about anything - please ask us.
Creating a Family Home Trust Online
Alan Fleet & Associates are proud to introduce a new online service making it quick and easy to set up your very own Family Home Trust and Will to protect your home and wishes against unforeseen events.
If you own your own home and you are not using it as an income earning property, this Family Home Trust is probably ideal for you.
​
Fifteen minutes is all it takes to complete the necessary paperwork to create your Family Home Trust and linked Wills, to protect your family's greatest fixed asset - your home.
To get started - simply click on the link below or call Alan to make an appointment.
The TrustUs.co.nz processes, systems and documents have been signed off by leading trust and legal experts.
With trusts being widely used in New Zealand, you now have the choice to go online and protect what matters to you.
We provide a smart way to protect your home and lifestyle, at the same time getting your Will sorted to look after your next generation.
Without any hassle or major expense, you can be signing your Trust and Will documents in a matter of minutes.
Ensure your trust will work when it's needed.
​
Subscribing to TrustUs.co.nz means that compliance reminders will be sent to you for action when required.
​
This process simply requires your input in answering a few questions regarding any change of status that may effect your current Will or Trust.
Changes which may have occurred in the current financial year.
With a trust "in play" - your 'Will' becomes very simplified. So when you create your Trust, you also have the option to create a Will and attach it to your trust.
Never has this been easier to do than right here online. And it's Free to set up.
TAKE OUR 5 SECOND SURVEY.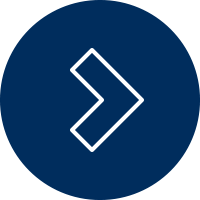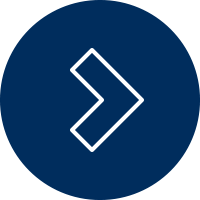 This trust can work for you if you/or your partner answer YES
to all of the statements below:
1. Currently you (and/or) your partner own your own home (YES)
2. The home you wish to put in Trust is not income earning (YES)
3. Your Family Home Trust is for your own home (YES)
Now that you have a trust and will sorted out – now is the time to review your personal insurances to ensure they will work in with your new Trust and lifestyle needs.